Nachrichten vom Vulkan Dieng
Dieng volcano (Central Java): alert level rises to 3 (out of 4)
Do, 1. Jan 1970, 00:00
00:00 AM |
Timbang crater at Simbar village, Dieng volcano complex, is now on high alert status level 3. Inhabitants are being evacuated from a zone 1 km around the crater.
The most feared scenario is a sudden eruption of large amounts of CO2 and H2S, such as has happened in 1979 from the nearby crater Sinila which killed around 160 people in that event.
Vorherige Nachrichten
Mehr auf VolcanoDiscovery
Become a supporter
: To continue to run this website full of free information about earthquakes and volcanoes to you, we also need to pay our developer, servers and in addition, we spend lots of our free time on it. If you enjoy it, we will greatly appreciate your support. If you like, you can send us a small donation.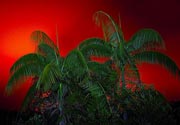 Vanuatu Volcano Tours
: One of the most exciting volcano travel destinations in the world! On our adventurous expeditions, you will get close to active lava lakes on Ambrym Island and the spectacular fireworks of Yasur volcano on Tanna Island.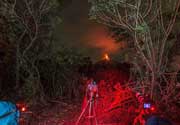 Exploring the unknown
: We sometimes invite you to "test" new itineraries or destinations with us. Such trips are a reduced cost and require a higher degree of flexibility, but often offer a great deal of adventure.