Nachrichten vom Vulkan Dieng
Dieng volcano (Central Java) activity update: seismic activity calms down
Do, 1. Jan 1970, 00:00
00:00 AM |
Crater Timbang, Dieng volcano, seen from a safe viewing point (picture: Andi Rosati / VolcanoDiscovery, 30 May)
The seismic activity at the the Timbang crater in the Dieng Plateau in Central Java has calmed down, but the monitored CO2 levels are staying dangerously high.
---
Links / Quelle:
Vorherige Nachrichten
Mehr auf VolcanoDiscovery
Vulkankalender 2015
: Wir freuen uns, unseren dritten gedruckten Vulkan-Kalender vorzustellen - 13 Farbfotos von Vulkanen weltweit. Eine perfekte Geschenkidee!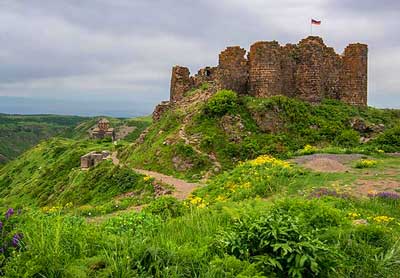 Land of Volcanoes & History
: Armenia, a small country in the South Caucasus, has a long dramatic history and a rich cultural heritage. Despite its compact territory, it has much to offer its guests: fascinating mountain landscapes with snowy volcano peaks, beautiful gorges and cliffs, alpine meadows and subtropical forests, monasteries hidden in valleys, archaeological sites and picturesque villages.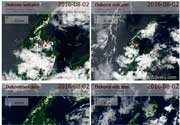 Jüngste Satellitenbilder von Vulkanen
: Satellitenbilder erlauben es oft, Vulkanasche oder Lavaströme auch an entliegenen Vulkanen zu entdecken. Oft sind diese das einzige Mittel zur Vulkanbeobachtung.