Sehr schwaches Beben Stärke 1.9 - 13km W of Lakeport, CA, USA, am Samstag, 27. Mär 2021 um 07:53 Lokalzeit -
Sehr schwaches Beben Stärke 1.9 in 11 km Tiefe
27. Mar. 14:55 UTC: Erste Meldung: USGS nach 2 Minuten.
Datum und Zeit (Weltzeit): 27 Mar 2021 14:53:42 UTC -
Ortszeit am Epizentrum:
Samstag, 27. Mär. 2021 07:53 (GMT -7)
Magnitude (Stärke): 1.9
Tiefe des Erdbebenherds: 11.4 km
Epizentrum geog. Breite / Länge: 39.042°N / 123.06267°W
(
Kalifornien
,
Vereinigte Staaten
)
Nächstgelegener Vulkan:
Clear Lake
(27 km / 17 mi)
Orte und Städte in der Nähe:
9 km NNE von Hopland
(pop: 756) -->
Erdbeben in der Nähe!
13 km W von Tuckertown
(pop: 4,810) -->
Erdbeben in der Nähe!
17 km SE von Ukiah
(pop: 15,900) -->
Erdbeben in der Nähe!
21 km WSW von Nice
(pop: 2,730) -->
Erdbeben in der Nähe!
27 km N von Cloverdale (Kalifornien) (Sonoma County)
(pop: 8,810) -->
Erdbeben in der Nähe!
39 km WNW von Clearlake (Lake County)
(pop: 15,200) -->
Erdbeben in der Nähe!
59 km NNW von Windsor (Sonoma County)
(pop: 27,500) -->
Erdbeben in der Nähe!
73 km NNW von Santa Rosa
(pop: 175,000) -->
Erdbeben in der Nähe!
97 km NNW von Petaluma
(pop: 60,400) -->
Erdbeben in der Nähe!
149 km NW von Concord
(pop: 128,700) -->
Erdbeben in der Nähe!
Wetter am Epizentrum zum Zeitpunkt des Bebens:
Clear Sky
6.5°C
(44 F), humidity: 87%, wind: 1 m/s (2 kts) from ENE
Primäre Datenquelle:
USGS
(United States Geological Survey)
Geschätzte Erdbebenenergie: 4.5 x 10
7
joules (12.4 kilowatt hours)
Mehr Infos
Erdbebendaten von verschiedenen Agenturen im Vergleich
Info: Je mehr verschiedene Agenturen das gleiche Beben angeben, desto verlässlicher sind die Daten und umso genauer kann man einen Mittelwert zu Magnitude, Tiefe etc ableiten. Es dauert normalerweise einige Stunden, bis die seismischen Daten präzise ausgewertet worden sind und die Angaben zuverlässige Präzision besitzen. Dies führt oft dazu, dass Magnitude und andere Daten in den ersten Stunden immer wieder nach oben oder unten korrigiert werden.
| | | | |
| --- | --- | --- | --- |
| Magnitude | Tiefe | Ort | Quelle |
| 1.9 | 11 km | 13km W of Lakeport, CA, USA | USGS |
Erfahrungsberichte von Nutzern zu diesem Erdbeben (1)
Beben dieser Stärke können von Menschen normalerweise nicht gespürt werden, werden aber von modernen Seismometern registriert.
Mitwirken:
Schicken Sie einen Kommentar, wenn Sie einen Bericht interessant finden oder etwas hinzufügen wollen.
Als unangemessen melden.
Als interessant oder nützlich markieren.
Einen eigenen Bericht senden!
SE Santa Rosa, Creekside area (W of Yulupa, S of H
/ Weak shaking (MMI III) / rattling, vibrating / 20-30 s
: I was awakened at about 5 min before 8 am with mild shaking, no noise. I was probably sleeping very lightly, as this is about when I usually wake up. I remember the 1952 Tehachapi quake; we were living in Azusa at the time. My baby brother woke up first; then the other four family members woke up and met in the hallway, then went back to bed. I also experienced the 1989 quake (living in Palo Alto) when light fixtures over the stairway swung and the one on the longest cord broke when it hit the w
Try our free app!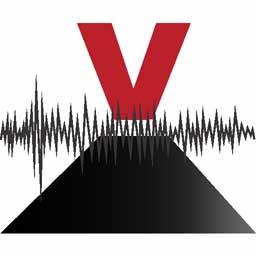 Earlier earthquakes in the same area since 1900
Hinweis: auf Datum / Weltzeit klicken, um nach Zeitpunkt zu sortieren.

Datum / Weltzeit

|

Mag

|

Tiefe

|

Alter

|

Entfernung

| Details

18 Apr 1906 13:12

|

7.9

|

11.7km / 7.3mi

|

vor 115 Jahren

|

150km / 94mi

| North Pacific Ocean, 5.7 mi NW of Daly City, San Mateo County, California, USA

25 Apr 1992 18:06

|

7.2

|

9.9km / 6.2mi

|

vor 29 Jahren

|

175km / 109mi

| 32 mi S of Eureka, Humboldt County, California, USA

18 Oct 1989 00:04

|

6.9

|

17.2km / 10.7mi

|

vor 32 Jahren

|

246km / 153mi

| 9.4 mi NE of Santa Cruz, California, USA

22 Jan 1923 09:04

|

6.9

|

15km / 9.3mi

|

vor 98 Jahren

|

230km / 143mi

| North Pacific Ocean, 58 mi SW of Eureka, Humboldt County, California, USA

26 Apr 1992 11:18

|

6.6

|

22km / 13mi

|

vor 29 Jahren

|

196km / 122mi

| North Pacific Ocean, 36 mi SW of Eureka, Humboldt County, California, USA

01 Jul 1911 22:00

|

6.6

|

unknown

|

vor 110 Jahren

|

230km / 143mi

| 10.1 mi SE of San Jose, Santa Clara County, California, USA

10 Jan 2010 00:27

|

6.5

|

29km / 18mi

|

vor 11 Jahren

|

227km / 141mi

| North Pacific Ocean, 30 mi W of Eureka, Humboldt County, California, USA

10 Jan 2010 00:27

|

6.5

|

29km / 18mi

|

vor 11 Jahren

|

227km / 141mi

| North Pacific Ocean, 30 mi W of Eureka, Humboldt County, California, USA

26 Apr 1992 07:41

|

6.5

|

18.8km / 11.7mi

|

vor 29 Jahren

|

201km / 125mi

| North Pacific Ocean, 33 mi SW of Eureka, Humboldt County, California, USA

21 Dec 1954 19:56

|

6.5

|

unknown

|

vor 66 Jahren

|

215km / 134mi

| 1.3 mi S of Eureka, Humboldt County, California, USA

Alle anzeigen
Karte früherer Beben