Karymsky volcano (Kamchatka) - tour potos Sep 2018
Images were taken during 11-14 Sep when we stayed in the volcanologists' station at remote Karymsky volcano as part of our
Kamchatka volcano expedition
. The volcano had a large eruption the morning before we arrived, and then remained more or less calm during our stay, with only intense steaming and some minor ash emissions. Glow from the crater and still warm bombs visible on infrared camera were seen during the first night.
See also:
Jiri's video of the ash eruptions on 12 Sep
More on VolcanoDiscovery
If you find the website useful and would like to support us and help keep it alive and improve it, please consider
making a small donation
.
Thank you!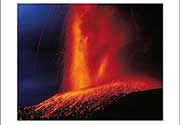 Vulkane Italiens - order online
: 88 pages, brilliant color photos, German language - this beautifully illustrated guidebook is a perfect introduction and companion for all interested in Italy's rich and varied volcanic areas.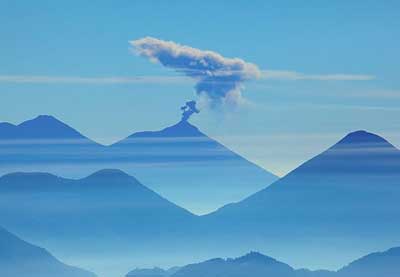 Guatemala photos
: Guatemala - a land of volcanoes and the colorful Mayan culture with incredible variety. A dream destination for volcano enthusiasts and photographers!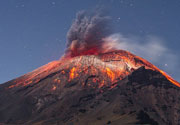 Popocatépetl Volcano Special
: The activity of Mexico's most active and largest volcano has been picking up gradually during the past months. If you like to join a small group of volcano enthusiasts, join us, stay 5 nights near the volcano and move around for extended day- and night-time observation.